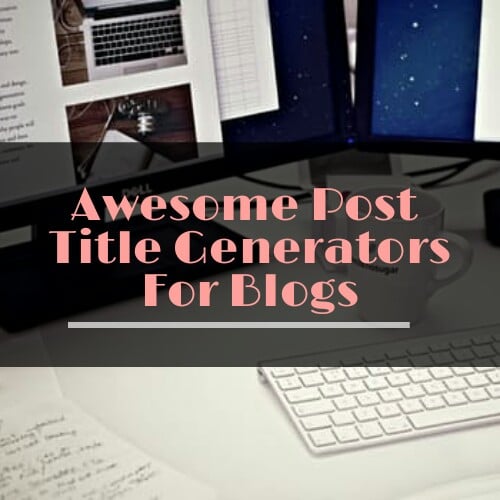 Every blog post deserves an awesome title. This seemingly less important part of your blog post plays a major role in the success of the post. Your blog title encourages users to
click on whatever you have written. Titles are an important part of a successful article.
Sometimes we get stuck on what to name our posts. You want the cool title but your brain isn't processing enough meaningful and catchy words. In times like this, you'll have no other choice but to get external help from title generators. let's take a
look at sites that can help us construct better titles for the best results.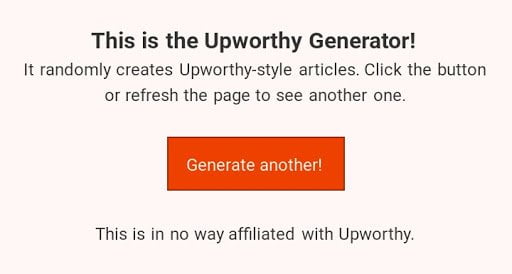 If you one of those bloggers that enjoy publishing viral stories and need to generate viral post titles, this is the perfect tool for you.
This tool randomly suggests post titles from
the UpWorthy site. You can make any necessary or desired changes to suit your taste. Their titles are well researched to
get maximum attention on social media
platforms. Try UpWorthy Generator.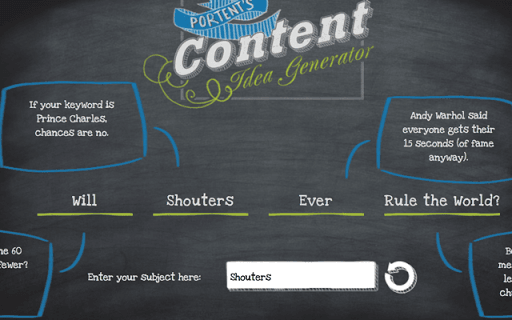 This is an amazingly nice content idea generation tool. It also gives a hint of each word generated… It's cool and you will love it.
This generator is so easy to use and its generated ideas compel you to use them in your posts. Simply add the keyword, and click "Enter".
You can click on the refresh button If you don't like the suggested title. You can change a word from your generated title to make it perfect for your blog post.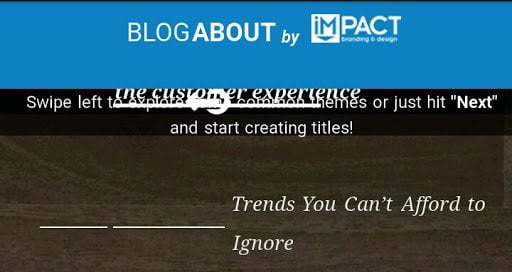 The design of this tool is elegant and the
ideas it generates are also worthwhile. This tool will help you create some compelling titles.
A cool feature of this generator is the
fact that you can generate a title and save it
so you can go back and compare all the titles you've generated. In one shot you can also generate numerous titles which can be used for future articles on your blog. This is topic generator is amazing and you should definitely
bookmark it.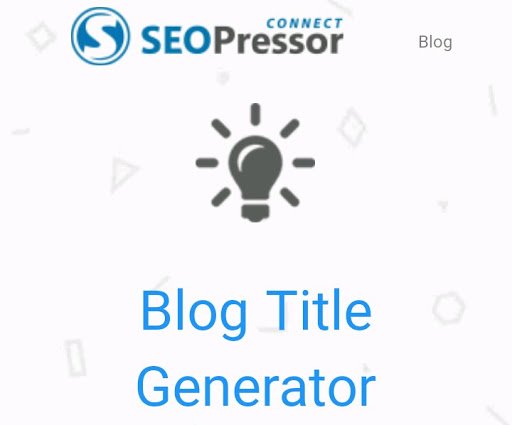 Seopressor is a free title generator which also helps you generate catchy and creative titles for your blog posts. The tool is extremely easy to use. You just need to add your keyword, select the keyword type,
and it will generate many possible titles from which you can choose your best.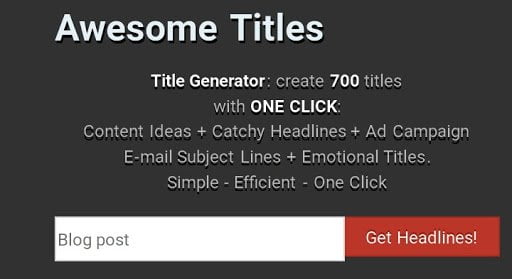 This cool tool generates 700 blog post titles with a single keyword entered… Though some may be meaningless, it's left for you to make your choice and choose the best for you… You can always make a few changes to a post title to meet your taste.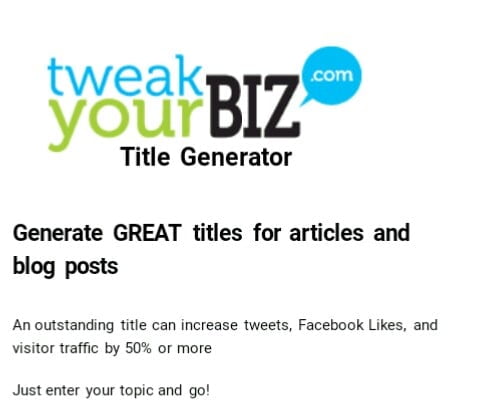 This great title generator release lots of ideas in one shot. The good feature of this
generator is that it generates titles on
different categories, thus it will help you
identify the right title for your blog post.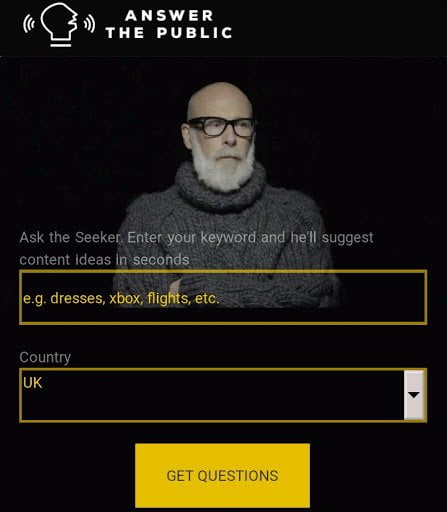 With answer the public, you may never need to use another blog topic generator. It turns out to be the best I've seen so far, no doubt… The post title ideas are divided into questions that start with "where, who, which, when, how, what, why, and are. it's a great way to demonstrate expertise and generate leads, and they can drive a huge amount of organic traffic.
Answer the Public also gives a series of keyword phrases containing prepositions, like for, with, without, and so on.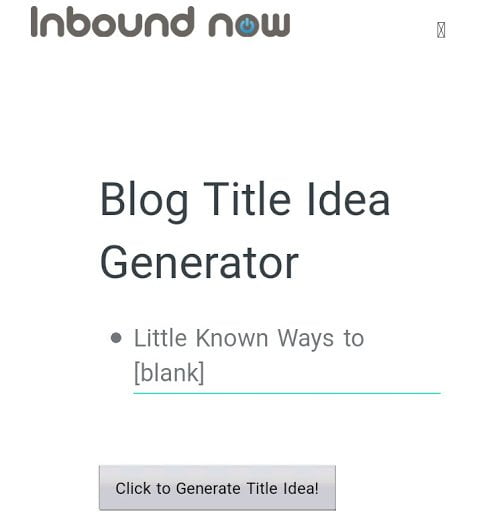 With this generator, you don't need to enter a keyword, all you need do is click on 'Click to Generate Title Idea!' Then get beautiful post title idea…It is amazing, though you need to keep clicking to generate until you get the desired post title idea.

This popular blog idea generator tool is similar to inboudnow it helps bloggers generate titles for Public blog posts. You can choose to use it to generate new topic ideas. Simply add your keyword in the text field and it will show you titles or topics for you to choose from.