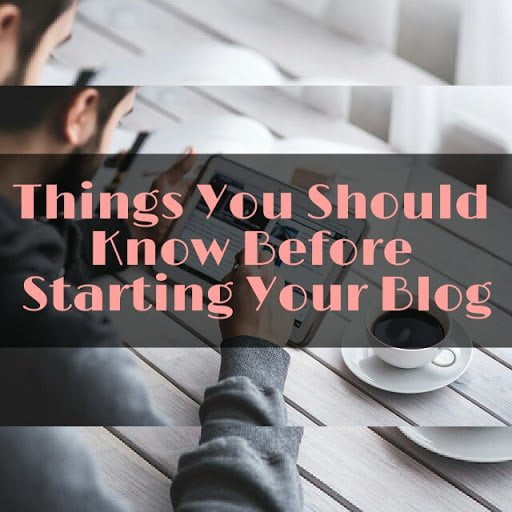 It's advised that you read this beautiful post before you start your new blog. Presently, there are over a million bloggers blogging endlessly daily. We are on that stressful journey of standing out and I wish to drag you along at your will.
Things To Know Before Starting Your Blog
There are a few things that make one begin blogging. If it isn't for fun, then it's probably for the crazy monetary aspect. Everyone needs to make money now and then. There are a hundred and one things you should know before you click that create button.
Set a goal
Be sure of what you want and be ready for a bumpy ride. Blogging is neither difficult nor easy. Before you make up your mind to blog, you should know what you want to blog about. You should choose a niche that you would perform better with.
It is important that you decide what to write about and stay focused on that niche. You should know that there are a lot of blogs, thus you'll have to figure out how to make your blog stand out from the crowd. Choose your niche wisely and be passionate about it.
2. Choose your blogging platform.
There are tons of blogging platforms to choose from. WordPress.org and blogger.com are currently the best and cheapest blogging platforms You need to decide whether to pay for your blog (WordPress) or grab a free one (Blogger).
Get a domain name
Once you decide where to host your blog, it's advised that you get a domain name. Your domain goes a long way in building your brand. Don't be hasty, settle down and decide on the best domain name for you. You should read this detailed post about choosing the right domain name for your blog.
Host your blog
You have probably got your domain name and the next thing you need to do is host your new site. Blogger and WordPress are popular blogging platforms. Some good web hosts for WordPress are;

Also, read my detailed instructions on how to start a WordPress blog.
Build your Blog design
Your blog's design should always give an insight of you, your personality and what you intend blogging about. Don't go set your blog up with a fashion-oriented theme when you intend blogging about sports… a big knock off; I presume. Make sure your blog design makes it easily accessible and beautiful to behold.
Your blog design shouldn't be too pale or too bright. Avoid multiple colourations as it's not cool to the eyes. You can also read HOW TO CHOOSE THE PERFECT BLOG DESIGN.
Publicize your blog
Now that you've created your dream blog, you need to publicize it and let the world know that you've started something big. Write your first blog posts and share them with your friends and family. Write good content, promote your blog and be an awesome blogger!